Debit Cards
Tap to Pay
It's secure and touch-free.
Exchange Bank's new debit cards include the latest chip technology including support for contactless transactions. Contactless means you don't have to insert your card into the point-of-sale terminal and wait. Saving you time every time you tap!

Every chip transaction and every contactless transaction includes a unique code, helping to protect against fraud and keep your information safe.
Everything you need to know to use your Tap Debit Card with confidence...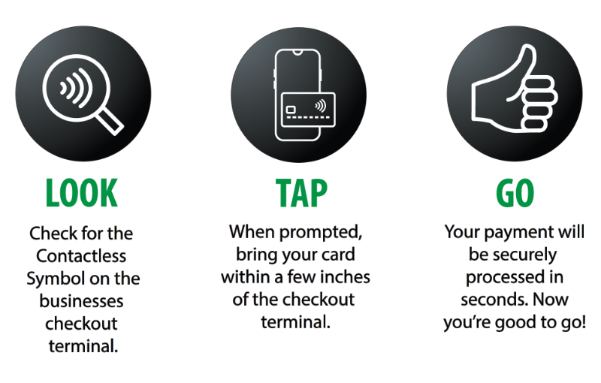 FREQUENTLY ASKED QUESTIONS:


When will I receive my Tap Debit Card?
All existing Exchange Bank customers/card holders will receive a new Tap Debit Card when their current Debit Card expires. All new accounts opened will receive a Tap Debit Card at the time of account opening. 
What if I want a Tap Debit Card before my current card expires?
No problem! You are welcome to order a Tap Debit Card at anytime! All replacement debit cards are $10 to order. During the month of August, all Debit Card fees will be waived and you can get a Tap Debit Card FREE of Charge!
Will my card number change?
It could. If you are moving from one card type to another, your card number will change. For instance, if you have a generic grey Exchange Bank Debit Card now and you are wanting to change to a School Spirit Debit Card, your number will change. If you currently have a Perry Maroon Debit Card and you just want a new one, you will keep your same card number. Our customer service team is ready to help you answer any questions!
How can I order?
You can order a new Tap Debit Card by calling us at 580.336.5531 or 405.742.0202. You may also stop in and see us at any of our Exchange Bank locations and we will get you fixed up!
You want choices, so we have options!
Check out our full line of Tap Debit Cards below...
If you want to support your local school system, the Spirit Cards are what you need! We offer Perry Maroon, Stillwater Pioneer and Morrison Wildcat Debit Cards to help you show off your school pride. This debit card provides the same convenience and services as the debit cards mentioned above, but a percentage of what you spend goes to the local public school you are supporting! We also offer an Orange Debit Card for our Loyal and True customers. Check them out...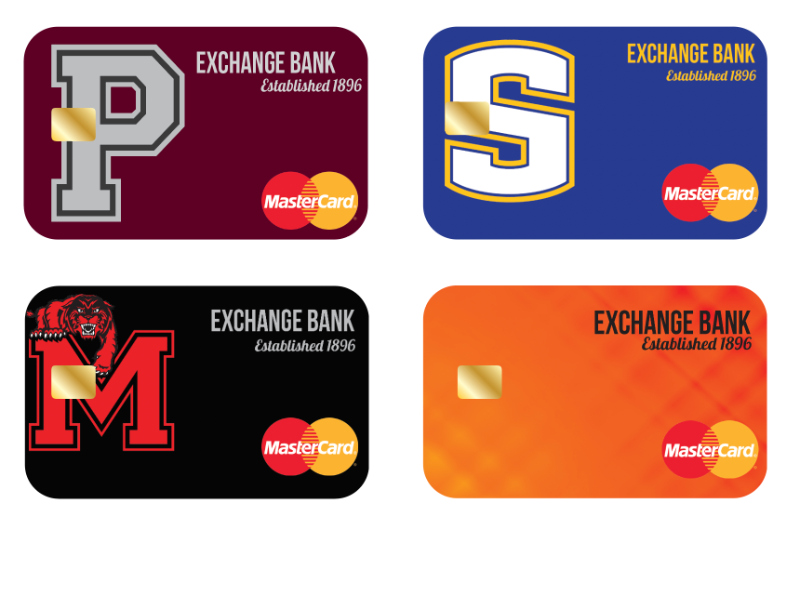 Report Fraud, Lost or Stolen Debit/ATM Cards 
Contact Customer Service at 580-336-5531 or 405-742-0202
Monday – Friday: 7:30am – 6pm and Saturday 8am - 1pm 
Report Lost or Stolen Debit/ATM Cards After Hours
Please call 1-833-256-2823 after hours.
To reset your Personal Identification Number (PIN)
Please see the step-by-step process for resetting your PIN below...
Dial 1-888-891-2435  
Entire Card Number
  CVV number from the back of the card
  Last 4 digits of SSN or Tax ID number
  5 digit zip
  Enter new 4 digit PIN
  Re-enter new 4 digit PIN